Sci-Hub: 'Pirate Bay for scientists' now available on anonymous Telegram Messaging app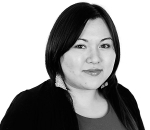 By Mary-Ann Russon
May 17, 2016 17:08 BST
Sci-Hub now lets users search for academic papers on Telegram, which helps to keep their identities safe 
Sci-Hub is known as the 'Pirate Bay for scientists' for its offering of 48 million peer-reviewed academic papers for free to download. And it has launched a new feature that enables people to search for papers in the encrypted Telegram Messenger app.
All the user has to do is download the Telegram app on to their mobile device, add the Sci-Hub bot @scihubot
[add @scihubot as a secret contact -AK]
and then enter the title of the academic paper they want to download, and the bot instantly replies with a PDF version of the paper.
Read more about Sci-Hub on IBTimes UK:
IBTimes UK tried it out with three academic papers that are hidden behind paywalls. We first searched for
a paper on 'transparent wood'
published in Advanced Materials in May, and the bot said that the paper had not yet been added to its database.
Then we searched for
a study on smart contact lenses
that was published in ACS Nano in November 2015, and the bot responded in a second with a 6.1Mb PDF file containing the full paper. We also searched for an old paper from 1998 about smart materials, and the bot was also able to find this paper.